DeBary Dentistry
Honest Dentistry From People Who Care
Making Broken Smiles Beautiful Again with Full Mouth Reconstruction
We can make your broken smile beautiful again!
Our skilled dentists create a full mouth reconstruction plan utilizing several dental procedures.
Do you have so many dental issues that you need multiple procedures to fix them all? We know this can feel overwhelming, and we're here to help. Through full mouth reconstruction, cosmetic and restorative dentistry combine to rebuild the health, function, and beauty of your smile.
A full mouth reconstruction stabilizes your oral health, improves your appearance, boosts your confidence, and increases your teeth's function. The transformative nature of a full mouth reconstruction can change your life for the better.
DeBary Dentistry Offers the Treatments You Need to:
Enjoy dining out again and eat any food you want
Walk into a room with a beautiful and confident smile
Feel comfortable in social situations, without fear of embarrassment
We Want Your Whole Family to Have a Healthy Smile!
Contact Us Today for Appointment
Understanding a Full Mouth Reconstruction in DeBary
The key to a full mouth reconstruction isn't just the procedures we use, but how they come together. We are skilled at seamlessly integrating each procedure into the next to achieve your goal - a functioning, beautiful mouth and smile. Our dentists at DeBary Dentistry have the high level of skill, experience, and expertise required to carry out your transformation.
Our dentists guide you through the entire process so you can always know what to expect. The full-mouth reconstruction process consists of five simple steps:

Schedule Your Appointment
We value patient communication and answer any questions during your initial visit.

Undergo X-rays and an Examination
We will then assess your current situation and recommend the best course of action for you.

Create Your Treatment Plan
We discuss your smile goals and help you choose from our restorative services to create your unique treatment plan.

Undergo Your Procedures
Once we have chosen your treatments, we then schedule you and your journey begins!

Enjoy Your New Smile!
The best part of the process – enjoy a fully functioning mouth and a beautiful smile!
We Want Your Whole Family to Have a Healthy Smile!
Contact Us Today for Appointment
We Want Your Whole Family to Have a Healthy Smile!
Contact Us Today for Appointment
Flexible Payment Options For High-Quality Dental Care in DeBary
For your convenience, DeBary Dentistry accepts:
A wide range of PPO dental insurance plans - click here to see which insurances we accept
Cash and check
All major credit cards, including MasterCard, VISA, Discover, and more
We do NOT accept HMO or Medicaid plans.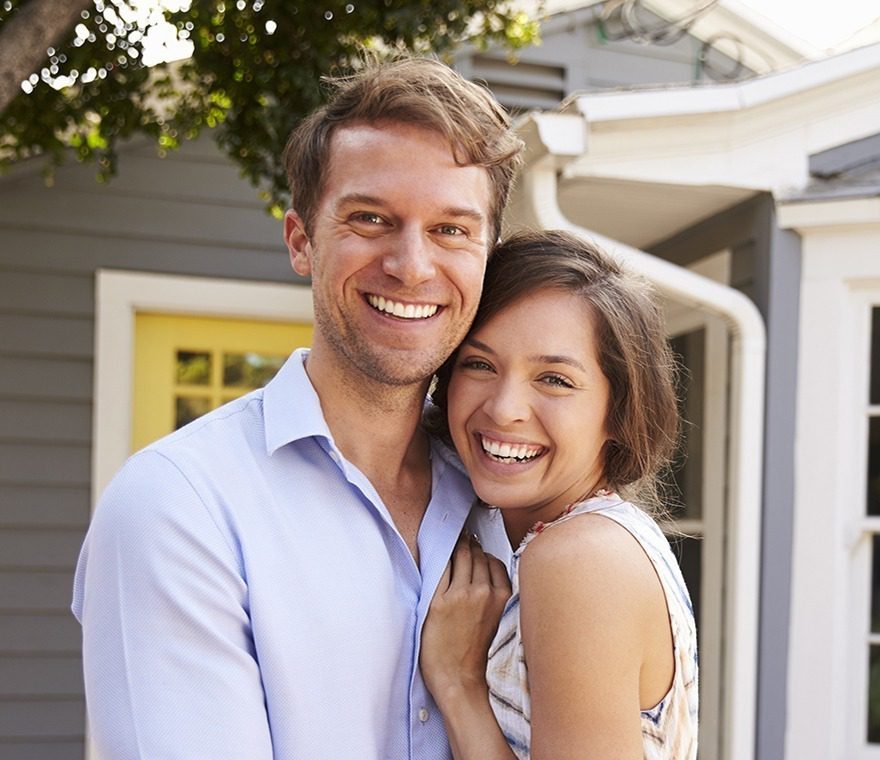 No Insurance? We Have You Covered.
See how simple and affordable better oral health can be!
Adult plans start as low as
DeBary Dentistry
Honest Dentistry From People Who Care
DeBary Dentistry can meet a wide range of dental needs from family dentistry, cosmetic dentistry, implants, Invisalign®, orthodontic services, oral surgery, periodontal services and endodontic services. Patient comfort and care are our top priority, and we go to great lengths to provide a pleasant environment for you.
We accept a wide range of PPO dental insurance plans, cash, check and all major credit cards. We also offer a low-cost in-house discount plan to save you money on your dental care!
Our office is located in the DeBary Professional Center Plaza (Directly across the street from the Walmart Neighborhood Market on 17-92).
DeBary Dentistry serves DeBary, DeBary Villas, Woodbound Lakes, Surrey Run, Swallows East, Glen Abby, Orange City Estates, Orlandia Heights, Springview, Volusia Park, Parkview Heights and Orlando And More!
DeBary Dentistry
190 N Charles Richard Beall Blvd, Suite 101
DeBary, FL 32713
Same-Day Appointments
Have a dental concern or emergency? We'll be happy to see you the same day.
Se Habla Español
Hours of Operation
Monday: 8am–5pm
Tuesday: 8am–5pm
Wednesday: 8am–5pm
Thursday: 8am–5pm
Friday: Closed
Saturday: Closed
Sunday: Closed