At DeBary Dentistry, we go the extra mile to make you feel at home.
Our friendly dental team delivers comfortable, patient-centered family dental care in DeBary, Florida.
As one of the highest-rated dental practices in DeBary, we stand behind our reputation to provide the best dental care. See what your friends and neighbors say about us!
DeBary Dentistry Patient Testimonials
Dr. Calhoun, Dr. Wells, Dr. Pirino and the staff at DeBary Dentistry love helping our patients with their smiles. We invite you to read some of our glowing patient testimonials.
Your feedback is important to us and used to continue providing all our patients with a high-quality dental experience.
We Want Your Whole Family to Have a Healthy Smile!
Contact Us Today for Appointment
Philosophy of Care
At DeBary Dentistry, we became dentists because we're passionate about helping others. Driven by our core values of integrity, compassion, respect, and excellence, we strive to provide you with a sense of home each time you walk through our door. Our patients are our friends, family, neighbors, and community members, and we consider it a privilege to care for you. With a gentle touch and a judgment-free attitude, we work hard to earn your trust and change the way you think about going to the dentist.
DeBary Dentistry's Values
Integrity - We do what's right when nobody is watching and treat you the way we would want to be treated. Honesty, accountability, and transparency guide our practice.
Compassion - We treat our patients with both our hands and our hearts and want every patient to feel valued and heard. Our gentle touch and individualized care will put your fear and anxiety at ease.
Respect - We respect every patient's unique needs, concerns, and circumstances. We will always put you first.
Excellence - We utilize modern technology, advanced methodologies, and the highest-quality materials. We take pride in our meticulous attention to detail and ability to offer excellent clinical outcomes.
Honest Dentistry From People Who Care
We Want Your Whole Family to Have a Healthy Smile!
Contact Us Today for Appointment
Flexible Payment Options For High-Quality Dental Care in DeBary
For your convenience, DeBary Dentistry accepts:
A wide range of PPO dental insurance plans
Cash and check
All major credit cards, including MasterCard, VISA, Discover, and more
We do NOT accept HMO or Medicaid plans.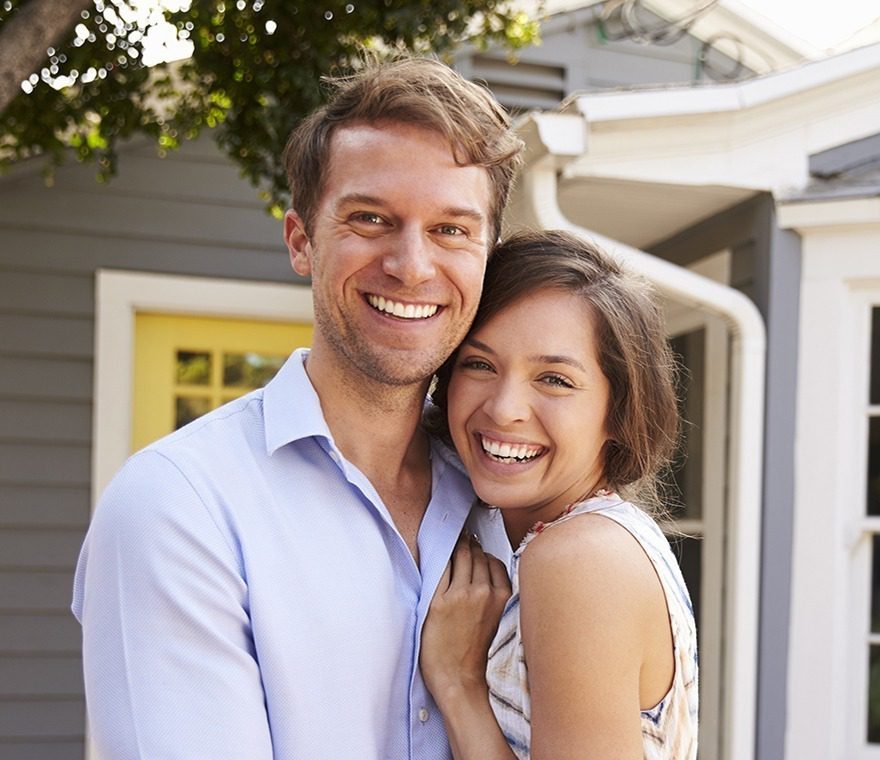 No Insurance? We Have You Covered.
See how simple and affordable better oral health can be!
Adult plans start as low as
DeBary Dentistry
Honest Dentistry From People Who Care
DeBary Dentistry can meet a wide range of dental needs from family dentistry, cosmetic dentistry, implants, Invisalign®, orthodontic services, oral surgery, periodontal services and endodontic services. Patient comfort and care are our top priority, and we go to great lengths to provide a pleasant environment for you.
We accept a wide range of PPO dental insurance plans, cash, check and all major credit cards. We also offer a low-cost in-house discount plan to save you money on your dental care!
Our office is located in the DeBary Professional Center Plaza (Directly across the street from the Walmart Neighborhood Market on 17-92).
DeBary Dentistry serves DeBary, DeBary Villas, Woodbound Lakes, Surrey Run, Swallows East, Glen Abby, Orange City Estates, Orlandia Heights, Springview, Volusia Park, Parkview Heights and Orlando And More!
DeBary Dentistry
190 N Charles Richard Beall Blvd, Suite 101
DeBary, FL 32713
Same-Day Appointments
Have a dental concern or emergency? We'll be happy to see you the same day.
Se Habla Español
Hours of Operation
Monday: 8am–5pm
Tuesday: 8am–5pm
Wednesday: 8am–5pm
Thursday: 8am–5pm
Friday: Closed
Saturday: Closed
Sunday: Closed