DeBary Dentistry
Honest Dentistry From People Who Care
Maintain a Great Smile with our DeBary General Dentists
A beautiful smile begins with healthy teeth, and general dentistry is the cornerstone of protecting them!
At DeBary Dentistry, you'll find all the support you need to make you and your family's smiles last a lifetime.
The dentists and staff here at DeBary Dentistry are committed to your comfort and care.
Here's What You Can Expect From Our Team:
Expert care and the use of advanced dental tools like digital X-rays and dental lasers.
Kind and respectful treatment at every visit with us.
Peace of mind that your oral health is in skilled hands.
Early detection and treatment of dental issues.
We Want Your Whole Family to Have a Healthy Smile!
Contact Us Today for Appointment
Comprehensive Dental Care For a Healthy Smile!
While your commitment to daily brushing and flossing is the first step in maintaining good oral hygiene, general dentistry ensures a healthy mouth and smile for years to come.
Here are some of our general dentistry services:
Dental Cleanings and Exams
The best way to ensure your family has healthy smiles is to maintain a regular cleaning and exam schedule. We recommend visiting our office for a checkup at least once every six months to prevent dental issues.
Custom Mouth Guards
If your teeth are at risk of damage due to bruxism (teeth grinding) or contact sports, consider a mouth guard. We can custom fit one that protects your teeth from injury.
Gum Disease Treatment
The best way to prevent gum disease is excellent dental hygiene! But if your gums have become infected, we can restore their health through deep cleaning and non-invasive laser treatment.
Oral Cancer Screenings
Doctors diagnose more than 30,000 people with oral or oropharyngeal cancer each year, and almost 10,000 people die each year due to the disease. Our DeBary dentists specialize in looking for signs and symptoms of the disease.
Fluoride Treatment
Fluoride can strengthen tooth enamel and prevent erosion. Fluoride treatments and varnishes can give your enamel a boost and help keep your teeth healthy.
Dental Sealants
Sealants form a protective barrier between your teeth and decay-causing bacteria. To protect your smile against cavities, consider this preventive option.
We Want Your Whole Family to Have a Healthy Smile!
Contact Us Today for Appointment
Flexible Payment Options For High-Quality Dental Care in DeBary
For your convenience, DeBary Dentistry accepts:
A wide range of PPO dental insurance plans - click here to see which insurances we accept
Cash and check
All major credit cards, including MasterCard, VISA, Discover, and more
We do NOT accept HMO or Medicaid plans.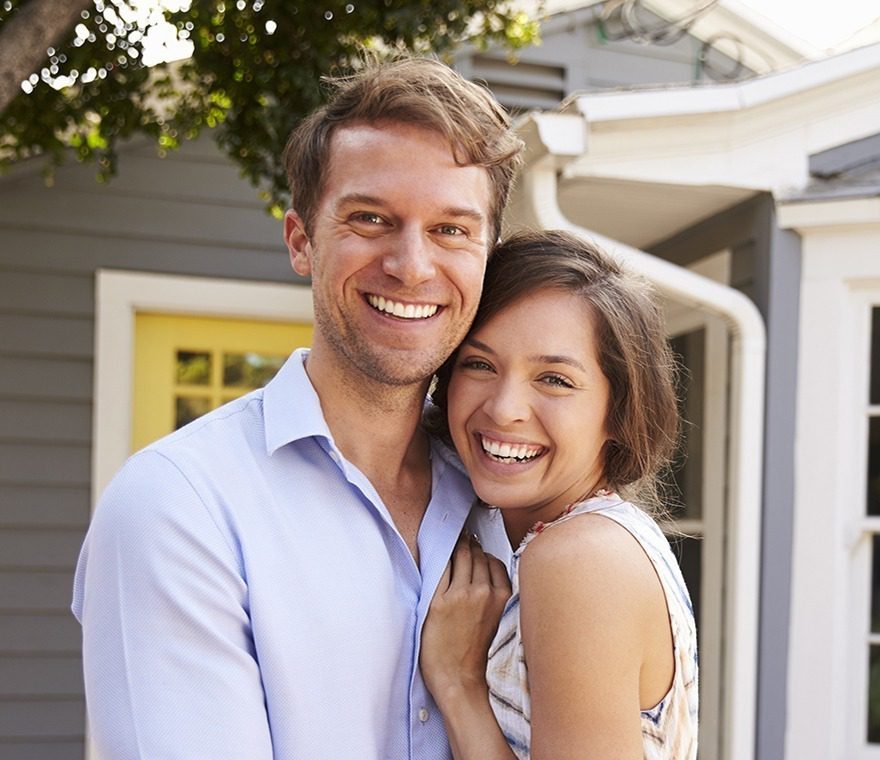 No Insurance? We Have You Covered.
See how simple and affordable better oral health can be!
Adult plans start as low as
DeBary Dentistry
Honest Dentistry From People Who Care
DeBary Dentistry can meet a wide range of dental needs from family dentistry, cosmetic dentistry, implants, Invisalign®, orthodontic services, oral surgery, periodontal services and endodontic services. Patient comfort and care are our top priority, and we go to great lengths to provide a pleasant environment for you.
We accept a wide range of PPO dental insurance plans, cash, check and all major credit cards. We also offer a low-cost in-house discount plan to save you money on your dental care!
Our office is located in the DeBary Professional Center Plaza (Directly across the street from the Walmart Neighborhood Market on 17-92).
DeBary Dentistry serves DeBary, DeBary Villas, Woodbound Lakes, Surrey Run, Swallows East, Glen Abby, Orange City Estates, Orlandia Heights, Springview, Volusia Park, Parkview Heights and Orlando And More!
DeBary Dentistry
190 N Charles Richard Beall Blvd, Suite 101
DeBary, FL 32713
Same-Day Appointments
Have a dental concern or emergency? We'll be happy to see you the same day.
Se Habla Español
Hours of Operation
Monday: 8am–5pm
Tuesday: 8am–5pm
Wednesday: 8am–5pm
Thursday: 8am–5pm
Friday: Closed
Saturday: Closed
Sunday: Closed